Indicator 9: AT Problem Solving
AT problem-solving requires the ability to identify AT technical problems and malfunctions and to use basic strategies to independently solve simple technical difficulties. You know where and how to acquire assistance when your own AT problem solving skills are insufficient.
Breaking It Down

Have I had an issue with my AT in the past?
How did I fix it?
Who helped me fix it?
Could I fix it on my own next time?
Who else can help me the next time there is an issue?
VIDEO:
Have A Conversation with Your Case Manager And Parents

Who can I go to for help with my AT at this moment in time?
In my next setting (work, college, etc) who will be my go to?
Are there any classes, videos, or tutorials that can help when I am in a pinch? Maybe from the manufacturer or developer of the tool I use?
Is there anything built in to my device, common, or free, that does some of what I need which can be used as a back up?
Think About Your Goal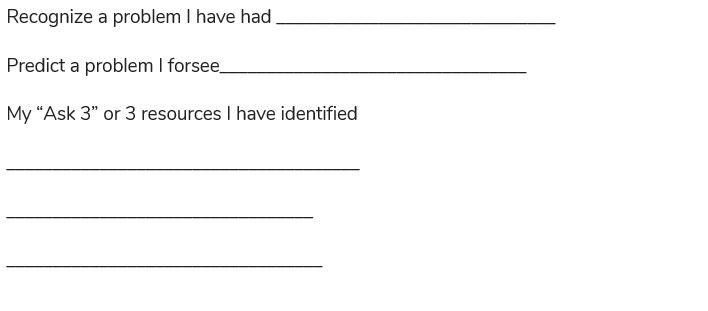 Resources